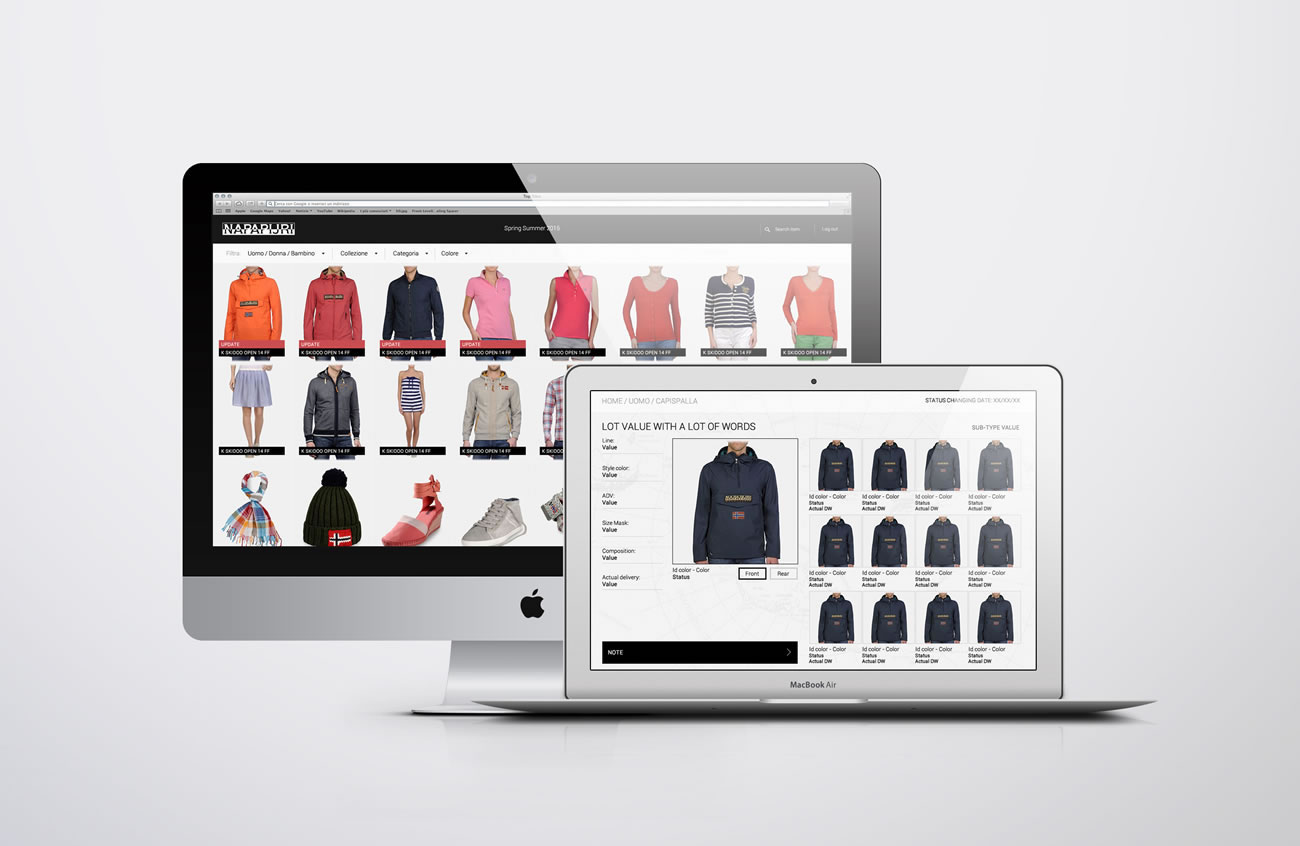 WE CREATED A WEBSITE FOR THE MANAGEMENT AND SALE OF THE NAPAPIJRI COLLECTION.
THIS SYSTEM HAS BEEN USED ONLY BY SELLERS AGENTS TO OPTIMIZE THEIR JOB STREAM.
The Napapijri journey starts in 1987 in the shadow of Europe's highest peak, the Monte Bianco, where an Italian manufacturer of travel bags introduced a new sensibility to outdoor apparel, combining innovative materials with close attention to style.
VF Corporation World Headquarters
105 Corporate Center Blvd.
Greensboro, North Carolina 27408
Phone: (336) 424-6000